What to expect from your Kinder Exchange
If you've never done it before, the process of organising your exchange might seem like a mammoth task; and the idea of finding the perfect family and location – nigh on impossible! This is why we try to make your planning your exchange as simple as possible by taking on some of the legwork ourselves and supporting you every step of the way! Here's what you can expect when you join the #Kinderexchange community…
Questions, questions, and even more questions!
Don't worry, it's not a test! Our aim is to find you an exchange partner who will become a friend for life! To do this, we'll be asking you lots of questions in an informal interview before matching you up. Give some thought to what you want to get out of the experience, where you want to go, what you enjoy and what type of people you get on with. This will help us to find you the most compatible partner possible! We'll also be asking for you to send us some photos of you, your family, and where you live to give your exchange partner an idea of what you're like, so we love to receive photos where your personality is really shining through!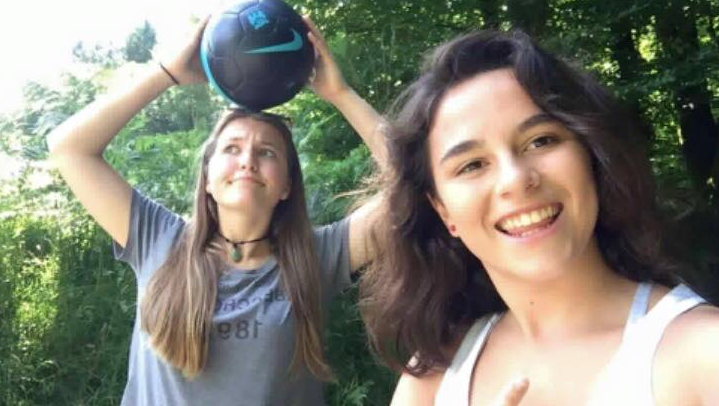 We understand that going to stay with a family that you've never met before can be daunting. For extra assurance that you are in safe hands, we ask for two references for each family involved in the exchange. This reference must be from someone who isn't related to you and has known your family well for a long time.
We really do mean it! As we do all of the searching for you, your next step is to breathe easy whilst we search our database for your perfect exchange partner. Once we've found them, we'll send out the your profiles to the other family, and their profile to you and if everyone's happy you can start getting to know one-another!
Once you've been matched up, it's time to get to know your exchange partner and their family and start preparing for your cultural adventure! Make sure to talk to your partner and their family about the logistics of your trip, such as the length of the visit; arrival times and meeting points; dietary requirements; and house rules. It's also worth doing some research about the local area (you could ask your partner about this) so that you know what to expect and how to respect the local culture. Finally, we advise all exchange students to take a gift for their host family, this might be a game, something that represents your culture, or even food! More detail on our  Guideline
Remember: if you have any questions or worries, you can always contact your country's Kinder Exchange partner who will be happy to answer any of your queries!
Written by Hati Whiteley for Kinder Exchange.