What we're looking for in a partner : dedication to kids & teens' well-being and development.
We're positively overwhelmed by all of the passionate feedback we got over the years, and we aim at bringing Kinder Exchange to new parts of the world! If you believe you might work well with us, fill free to tell us a bit about yourself and your vision. If we believe there is a fit, we'll give you a shout.
For any partnership with us, please contact us in USA at 202-509-0811 or in France  +33 6 60 65 50 89 or by e-mail : here

We are happy to present you our different partnerships with Kinder Exchange :
VHG Group Inc : Early Childhood Language Schools – We make learning FUN! VHG Group Bilingual, Daycares /Preschools in New York (Upper East Side & West Harlem), welcomes students from all cultures and backgrounds and always values their identity and heritage. Our children's well-being, happiness, academic and language development are at the foundation of our learning model. Our French, Spanish, and English speaking teams motivate and guide our infants, toddlers, and preschoolers in becoming independent, confident, and caring, in a bilingual setting.
Bilingual Education Fair takes place in New York in October. The Bilingual Education Fair, organized by French Morning, a webmagazine, is the premier event for all interested in this movement that's changing the face of so many schools in the city and the country.
French Radio London is a commercial radio station located in London and broadcasting to the Greater London Area on DAB Digital Radio, and on the internet. Launched in November 2010, the station remains the only UK based French speaking terrestrial radio station
Angloinfo :  Everything you need for life in Paris & Ile-de-France – local information you can trust. Like study and Work abroad, Travel and tourism,…
Welcome to the world of Sci TechKids . She challenges how children have traditionally been taught science and kids and their parents are loving it! Science experts help kids experience, understand and appreciate science (STEM & STEAM) as an engaging process of inquiry and discovery.
Loop of the Loom is home to New York City's first-ever registered SAORI weaving studio, gallery and authorized SAORI loom dealer. As one of the SAORI Leader's Committee members in the United States, Loop of the Loom has the pleasure of introducing this unique and easy-to-learn form of, what we like to call, "happy weaving" to the Tri-State Area since 2005.
La boîte de Charlie is THE educational and fun toolbox to promote the French language and its culture among bilingual families from here and abroad: series of bilingual books for kids aged 3 to 8 (French-English), games, creative workshops. They will be able to follow Charlie, a bilingual little girl, through the History of France and its regions.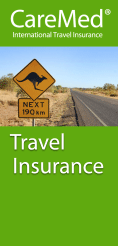 CareMed Travel Insurance.  Make sure to apply for International Insurance prior to departure from your home country! Our partner's insurance includes unlimited medical cover and emergency medical repatriation during your exchange program. For more comfort, further insurance coverage may be added to your basic health insurance, such as accident indemnity insurance, third party liability – also for internship, travel assistance and luggage insurance.
Apply online via our banner in only 4 steps in order to get the insurance documents right away.